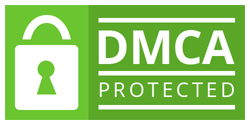 GAMINGDOME – DMCA
We abide by the Digital Millennium Copyright Act (DMCA). when responding to complaints of alleged copyright infringement and respect the intellectual property rights of others. You (or the owner or right holder, collectively "Rights Holder") should notify us right away if you believe that content or Submissions posted on this Site have violated your or someone else's copyright. The Rights Holder may choose to speak with a lawyer in order to understand their rights and obligations under the DMCA and any other applicable laws before sending us notice. Nothing on this website, including this page, is meant to be a replacement for professional legal advice. We need the following details from the rights holder in order to submit a Notice of Infringing Material:
Practically sufficient information regarding the claimed copyrighted work's characteristics, or, in the case of several alleged violations, a sample list of the allegedly infringing works.
Information that is reasonably necessary for us to identify and locate the allegedly infringing content.
Contact information for the rights holder so we may get in touch with them
A declaration that the rights holder, in good faith, believes that the copyright owner, its agent, or the law does not permit the use of the content.
A declaration made under oath that the information in the notification is true and correct and that the Rights Holder is permitted to act on behalf of the copyright owner.
The physical or digital signature of the Rights Holder.
Any person who is alleged to have infringed the copyright will have a right to respond to the allegation.  In their response, they should include:
Their contact details
Their physical or digital signature
Identification, and location (before removal or restriction) of the alleged infringed material
A declaration made under oath that in good faith, they belief the allegation of infringement is due to mistake or misidentification
A declaration of acceptance to be subject to their location's Federal District Court or that judicial district wherein we trade if they reside outside of the United States, and acceptance of service from the complainant or his agent.
In response herein, we will take appropriate steps including to remove or restrict access to the alleged infringing material. Notices and responses herein should be as per 17 U.S.C. § 512, DMCA.